Your Mystery Metot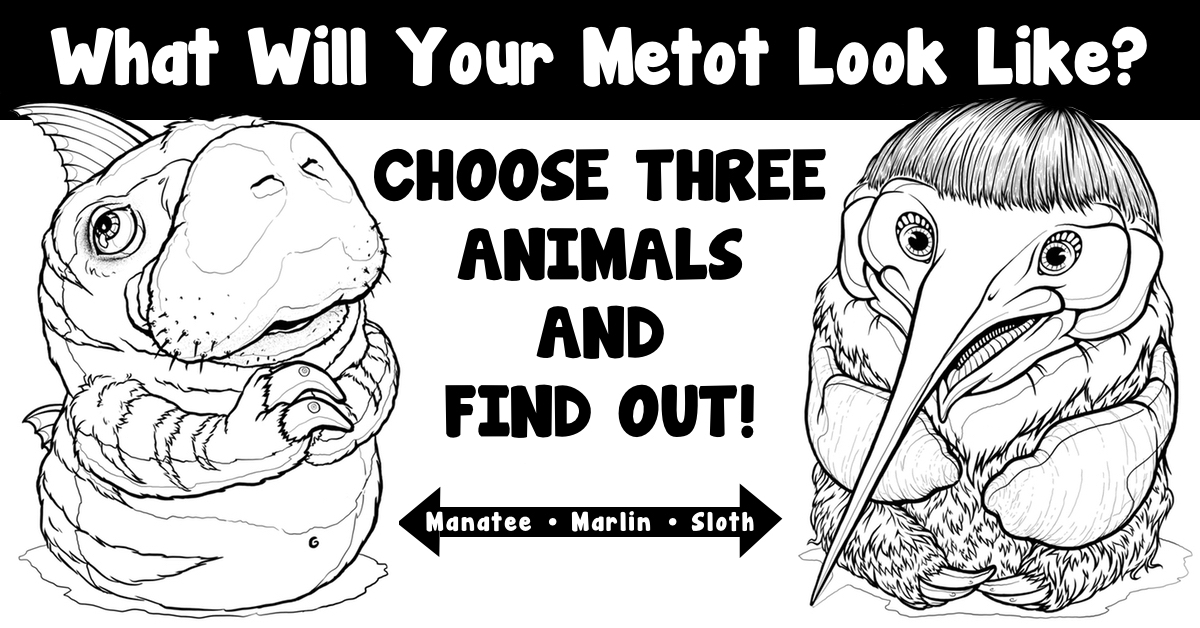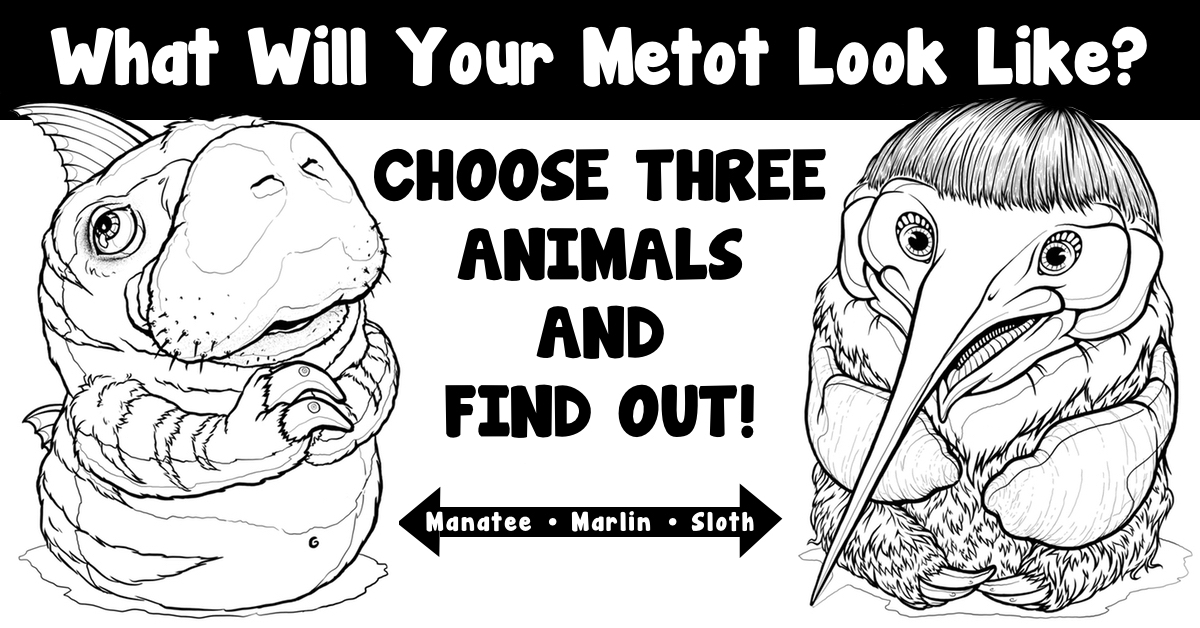 Your Mystery Metot
Want to see your Metot? Here is your chance!
Once your Metot has been drawn, the cutie will be given a name and a Motivation. Time is also needed to send your finished Metot to the sticker printer. Please note, this process can take up to a month to complete.
You will receive:
• A 5"x7" postcard of your Metot mailed to you in an envelope.
• A quality 4" custom vinyl sticker of your Metot mailed to you.
• An 8"x10" PDF of your Metot to print and color with your friends.
• A time lapse video of your Metot being drawn.
• Have your Metot included in the Metots Animal Guides Coloring Book Volume 2.
Need help determining your Metot animals. Here is a free downloadable PDF!